Zoetrope - 42082 C Model Building Instructions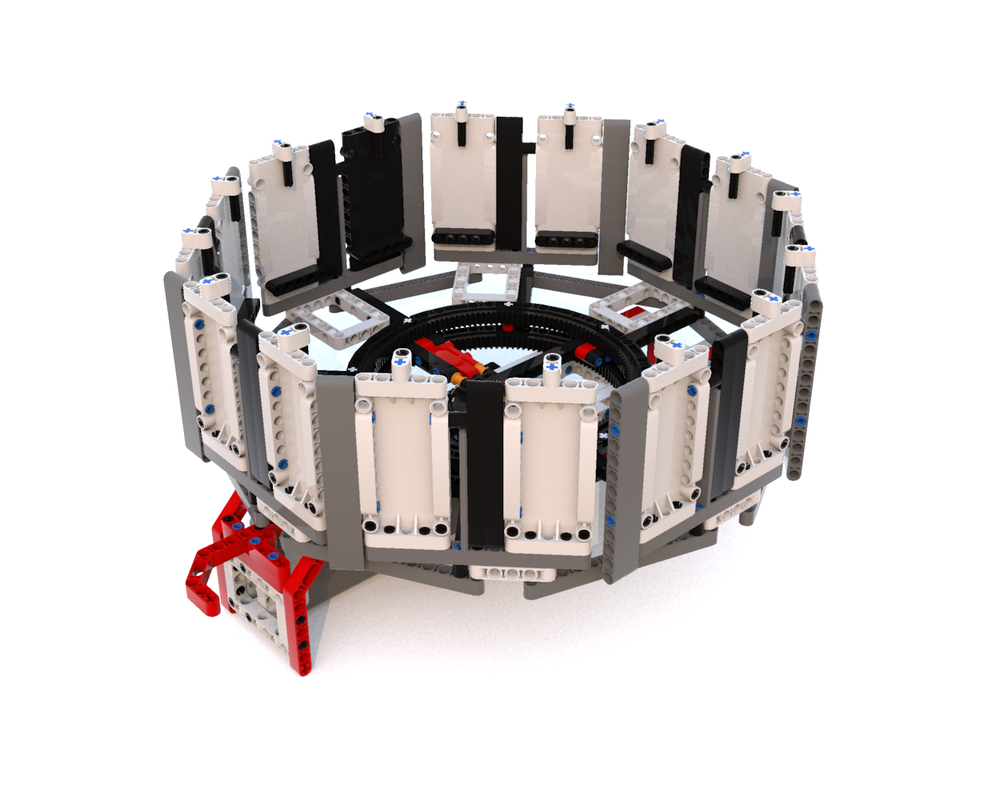 Inspired?
Get the building instructions and start engineering today: https://pv-productions.com/product/zoetrope-42082-building-instructions/
See also our other GBC C Model Building Instructions:
https://pv-productions.com/product-category/lego/
Make your imaginations come to life!
Nowadays we all life in the digital world and sharing Gifs (Graphics Interchange Format) with each other is one of the common fun things to do on the internet. But how cool would it be to bring your favorite gif animations to life in the real world!
A Zoetrope creates the illusion of motion by displaying a sequence of drawings or photographs showing progressive phases of a motion. Our Zoetrope is a fully functional, ready to be used machine that recreates the magic of the past. Perfect for any curious minds among us who want to explore the history of film, animation, science and much more in a fun and addictive way. Creating your own animations and seeing them come to life in this machine is one of the many ways Zoetropes keep amazing.
What kind of cool, epic and adventurous animations can you come up with?!
The Zoetrope is a piece of history which was invented in 1833 by British mathematician William George Horner and was the beginning for modern cinema. It was one of the earliest movie toys and was extremely popular in the latter half of the 19th century reaching its height of popularity in the 1860's.
While its been known by other names like "Daedalum" or "The wheel of the devil", the term "Zoetrope" coined by American inventor William F. Lincoln seems to have stuck. Zoetrope means "the wheel of life".
The Zoetrope consisted of a slotted cylinder through which one views paper animated movie strips. As the cylinder spins the user looks through the slits at the pictures on the opposite side of the cylinder's interior. The scanning of the slits keeps the pictures from simply blurring together so that the user sees a rapid succession of images producing the illusion of motion, the equivalent of a motion picture. That's what makes the magic.
[FONT] [/FONT]
Your Story Begins
Get creative today and start making your very own animations.
Download the Zoetrope animation cards:   

 Zoetrope Animation Cards

 (Login required)

What kind of cool, epic and adventurous animations can you come up with?!
You can visit the Idea Tree for some inspiration.
Note: This Zoetrope is entirely made out of LEGO parts from an Official LEGO set.
Detailed building instructions of the Zoetrope.
Made from parts of LEGO Rough Terrain Crane set 42082.
Including:
– Full HD PDF building instructions
– Brief with tips & tricks
– Extra pictures
– And more
Difficulty level: Easy – Medium – Hard
Already have some of the parts? Use the
Build this MOC
page to only show the parts you are missing.
Waiting for Inventory to load